Case studies
Migration of 70 websites into one Content Management Platform
The Story of Warsaw Municipal Office 
The Warsaw Municipal Office used its websites to communicate with citizens. Two million Varsovians could read from 70 websites about how the office is organised, how to settle legal issues, or even how to spend leisure time in the City. 
Quick facts about the complexity of Warsaw city websites:
70 separately managed websites:  Warsaw main page, 18 district pages, and dozens of thematic sites

14 different technologies: Drupal 6 and 7, WordPress, Joomla, Liferay Portal, and vendor-specific platforms

500 employees contributing content to the City portals 

200 000 content pages  

three languages (Polish, English, Ukrainian). 
The City Hall awarded Eversis with the contract, which aims to redesign, simplify and integrate all Warsaw government websites.
The Challenge
The Warsaw City office had to deal with the following issues:
Inconsistent visual identity and content architecture - websites were developed separately by different subcontractors and departments, with various colour schemes, typography, and content layout,  
overpriced expenses of provision of software changes, hosting, maintenance, and support for  70 separate websites in 14 different technologies,
complicated publication process - the decentralised back office of the Content Management System caused many problems for Office employees: long and effortful onboarding or not trackable and manageable processes.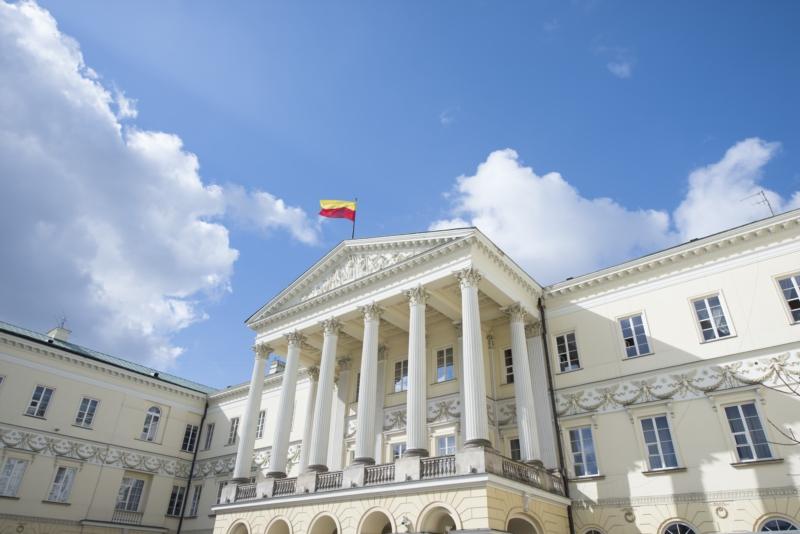 Why Did City Hall Choose Eversis?
Eversis, thanks to its comprehensive experience in delivering web applications and content management systems, meets the criteria of the open competition organised by City Hall.
The City Hall appreciates testimonials from European Space Agency and Airbus Defence and Space. Eversis proves successful delivery of projects that have a similar scope.
How did Eversis Respond? 
The project scope:
Delivery of centralised content management system
Eversis designed and delivered a Content Management System for all websites. The workflow engine allows for managing and streamlining the content creation process for 500 employees.
Based on the open-source Liferay Portal, the team re-engineered the Content Management System according to specific City Hall requirements. The most critical changes included integration with a complex security policy, development of Image manipulation tools, full support in Polish, and adjustments of WYSIWYG editors.
Efficient onboarding of the Warsaw office employees was challenging due to the COVID-19 lockdown. Eversis team organised a series of remote workshops for 500 City Hall employees.
Migration of 200 000 articles from 50 portal management systems
Eversis team supported the customer in migrating existing content into a new Content Management System. To speed up the process, our engineers developed automatic migration tools and imported around 200 000 articles from Drupal, WordPress, and Joomla. 
Provision of the city website
The initial step was the creation of a unified visual identity, UX, and content architecture for Warsaw's main page, thematic and district websites.
Eversis delivers website components, where the City office will configure the website. The configuration included set-up navigation, placing migrated content, and configuring the layout for every page. All components must be compliant with WCAG AA.
Centralised search and indexing engine
The customer requested us to implement a search engine that allows users to search content from all websites. The index must provide results for the 20 remaining websites additionally to content migrated to the new Content Management System. 
The Results
Operational cost reduction
A centralised Content Management System and the portal brought a significant cost decrease. A new feature developed by the team can be deployed to dozen websites with one click. The costs and time to market decreased. 
A centralised solution brings significant savings on maintenance, operations, and hosting. The operational costs compared to legacy systems decreased by 70%.
Efficiency of content creation 
All customer employees use a unified tool to manage content for all websites. It reduces the onboarding time and simplifies workload management.
Additionally, the content contributors can use a shared repository to eliminate duplications and speed up the work. 
Warsaw citizens - the clear, transparent, and understandable information 
The structure of portals is easier to understand - all thematic and district websites have the same content architecture and navigation structure.
The content from all websites is accessible from the home page through the search engine. The content is accessible from all pages with a centralised search engine allowing search content. 
We are proud because we help make the world better!
"Accessibility 2022 report" has scored Warsaw City Hall as the most accessible page among all city websites. The report's author is Fundacja Widzialni (https://widzialni.org/), an NGO aiming to provide easy access to internet resources, regardless of age, disability, wealth, and owned software and hardware.
Want to migrate your CMS?
If your organisation must tackle issues with content management systems, like:
Complex architecture which relies on many technologies, 

Vendor lock, which slows down your development process,

Not trackable content management process
We support our customers in building a highly scalable content management system that streamlines content operations.
How we can help?
Want to hire us or just have a question? Share your email and we will come back to you in 2 days.